HOLA AMIGOS – I am delighted to share some more Love Energy with you – love for helping and healing humanity.
Our Conscious World Peru Leaders have delivered Christmas gifts to indigenous people living in remote areas. Much needed supplies including food and clothing were supplied along with some treats. Warm chocolate, cakes and some toys were handed out to bring some joy and cheer to both adults and kids. These people have experienced a very desperate and disturbing year with the global tourism shutdown. More than their usual plight of life in poverty.
Humanity Project Team Leader in Cusco, Guido Michael Flores Ramírez (Él es mi pata) once again made many personal sacrifices to drive for hours in to the remote areas and make these special deliveries with his family.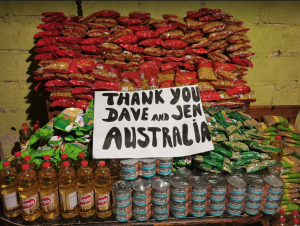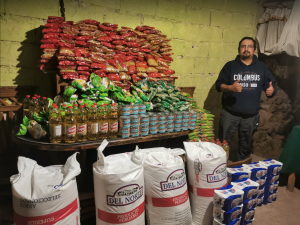 .
But the greatness of humanity does not end there. He did not buy the supplies from his overflowing bank account (that doesn't exist). He did not get any government hand out or assistance (that doesn't exist either)!
Instead, he called on our global family, this time to our Australian family of conscious friends. And once again, they stepped up to ensure these dear, innocent and dependant people of Peru did not go without, AGAIN! Thank you so much to Dave Oneegs (and friends) as well as Rana Wilkinson for your generosity, sense of compassion, financial contribution and for being the kind of people that ARE changing the world.
God Bless you all for helping make this world so much better for more people. Let's keep protecting and preserving our humanity. Love is what keeps us together.